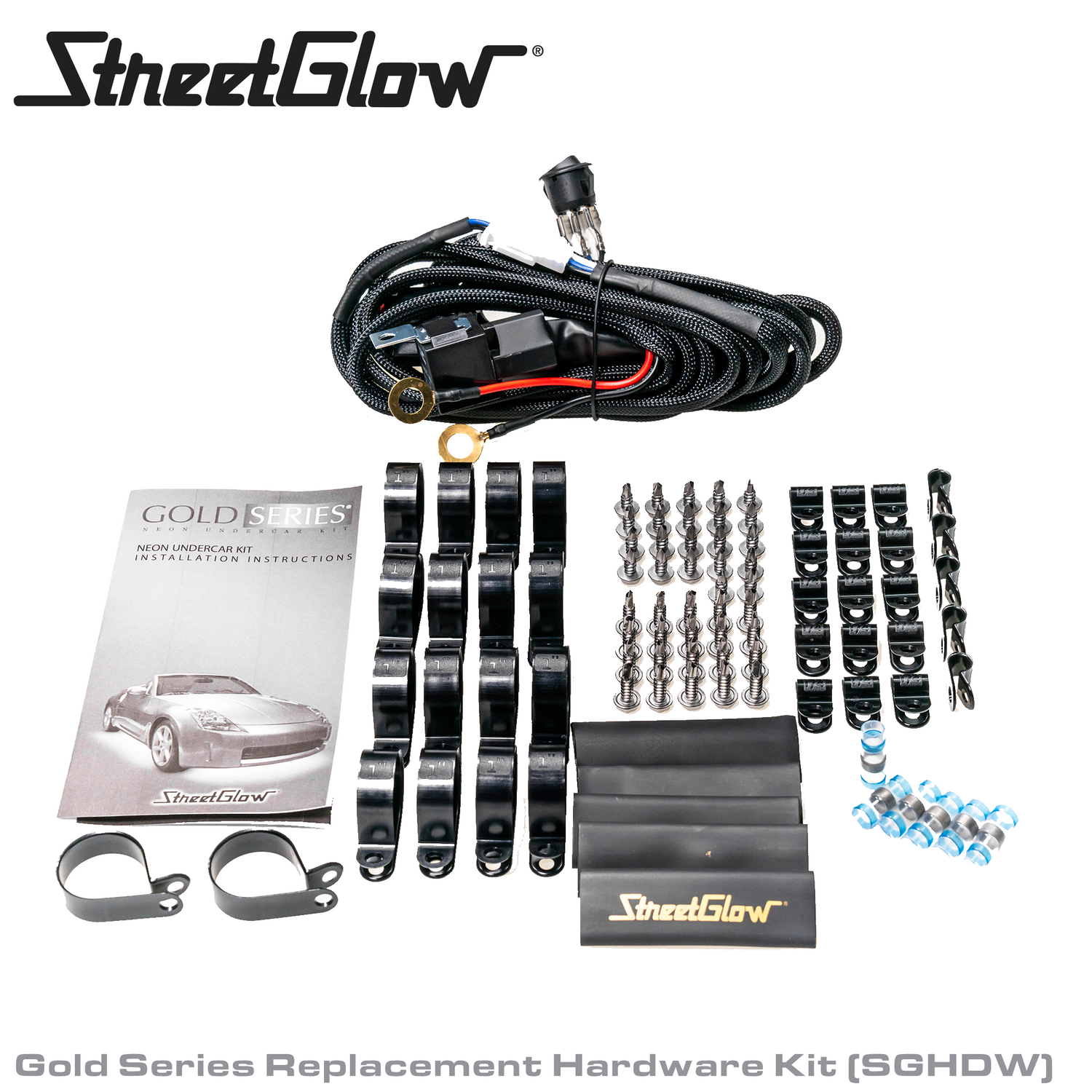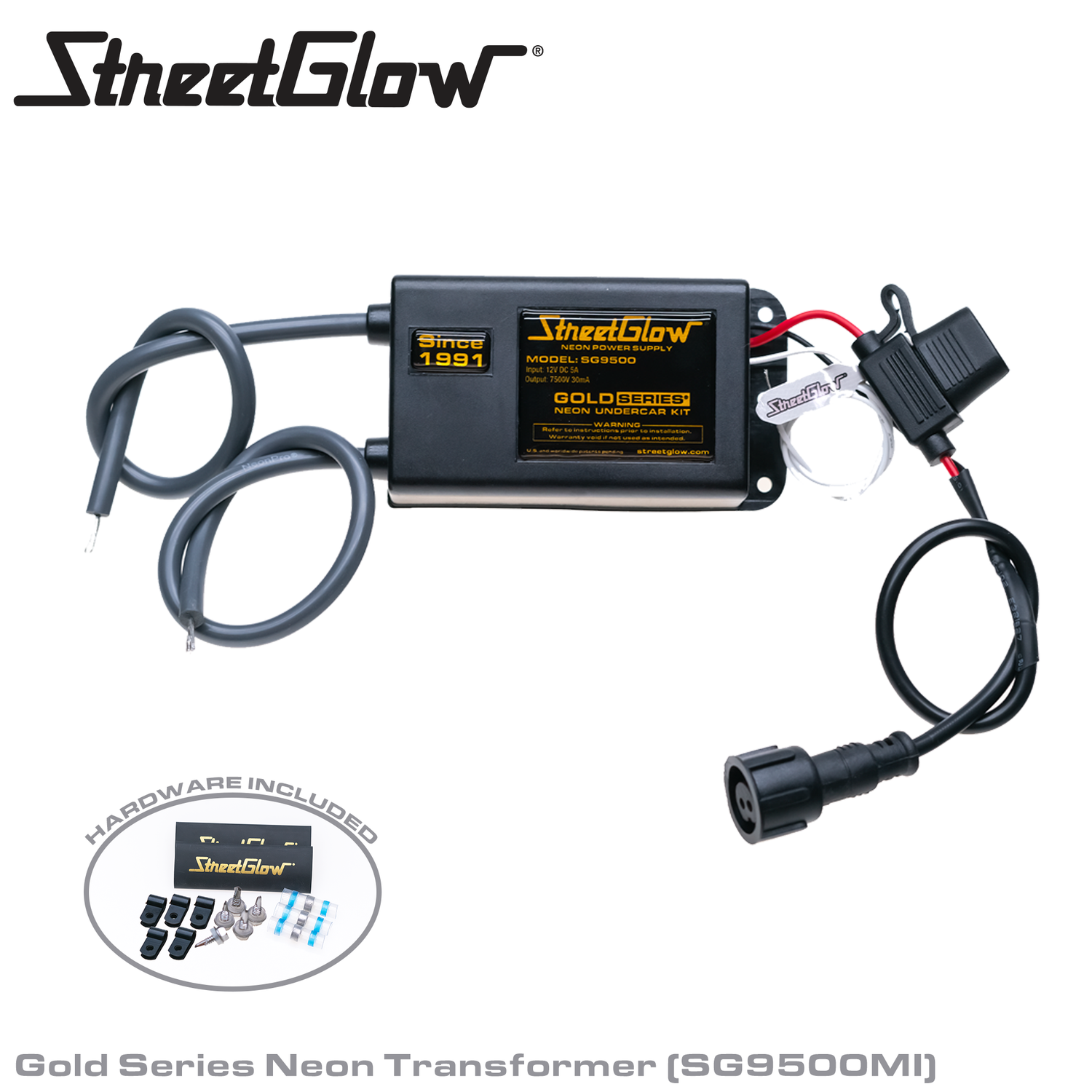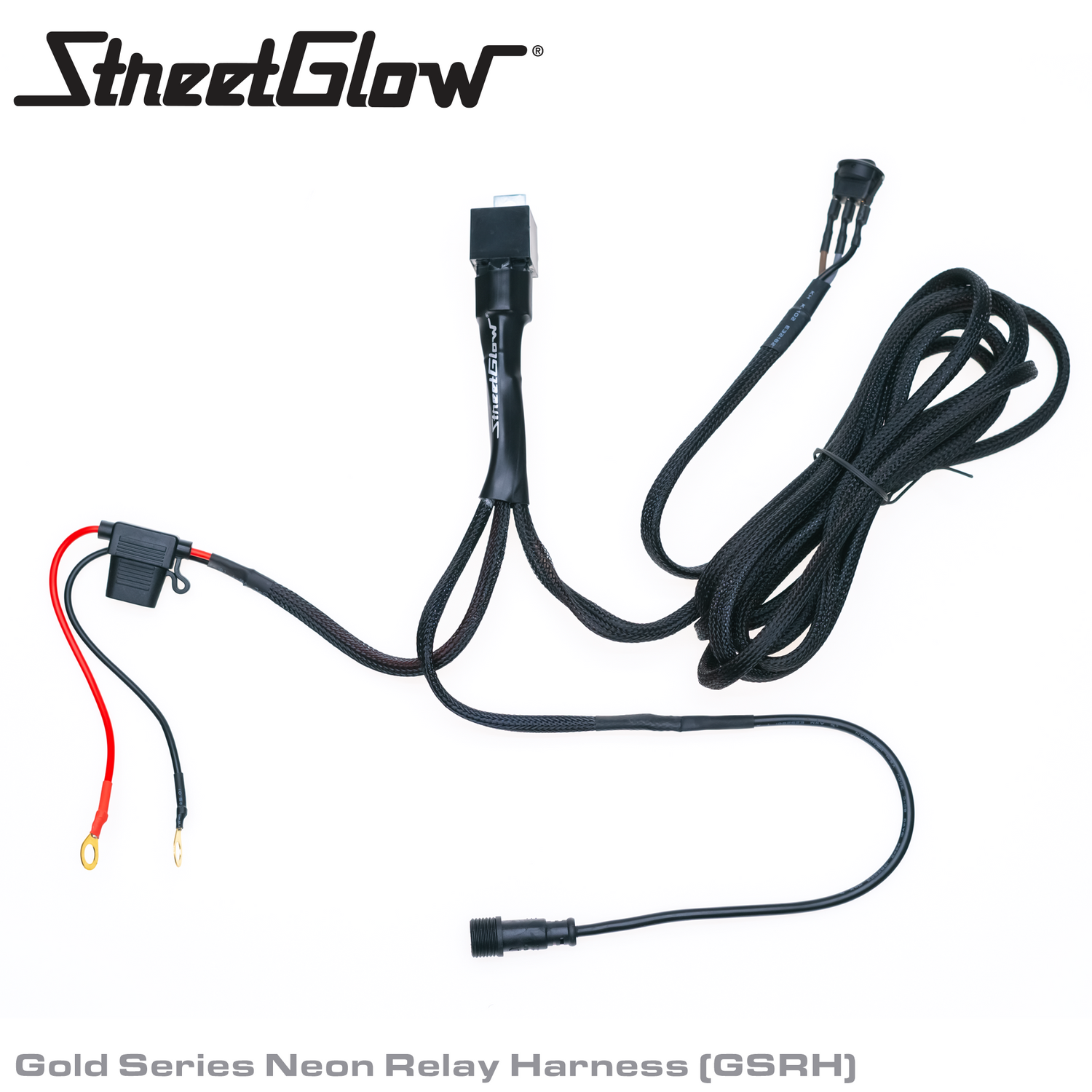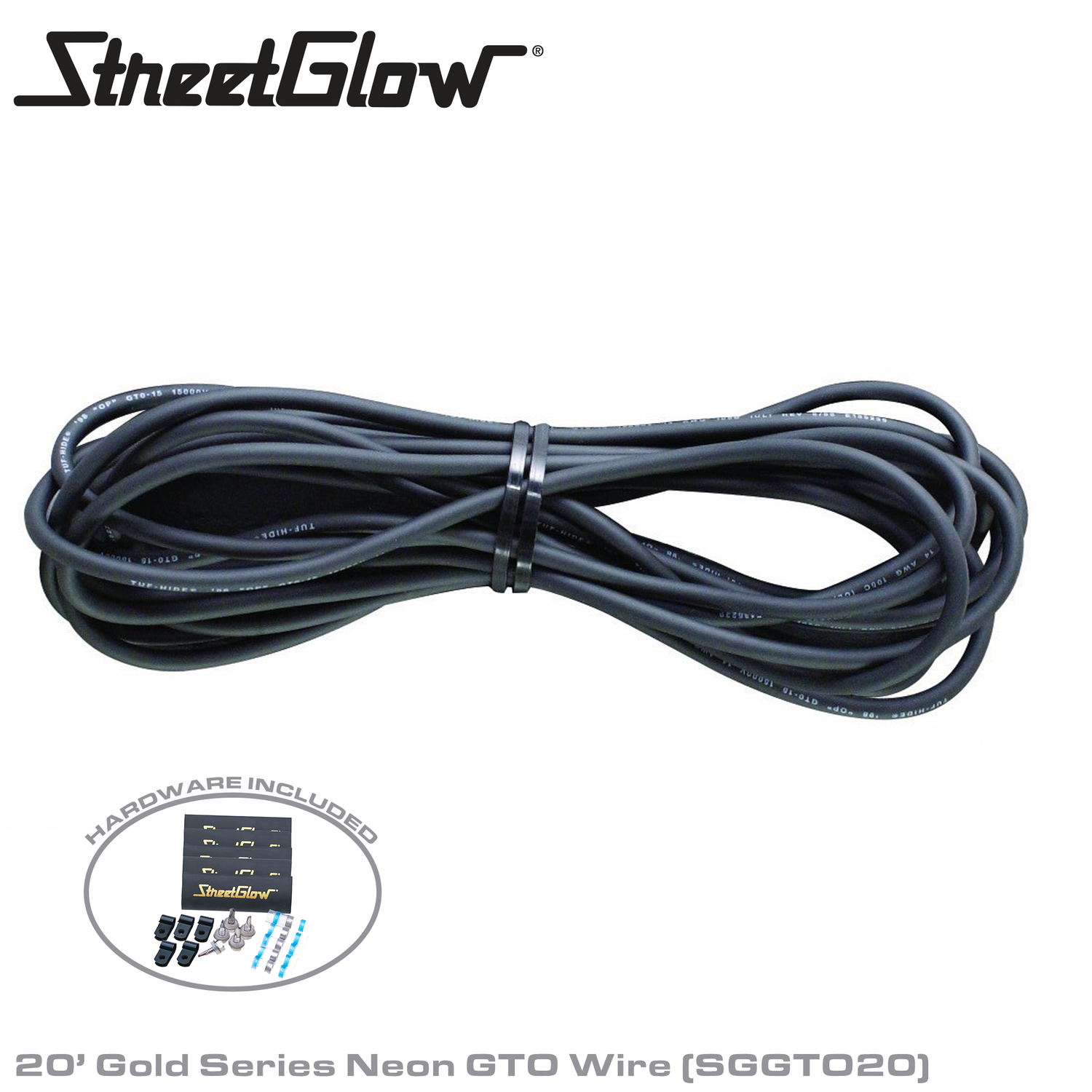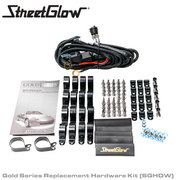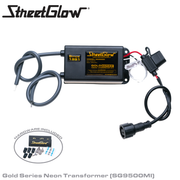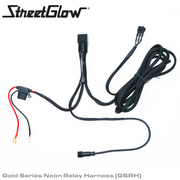 Gold Series Neon Replacement Parts
Regular price
$98.00
Sale price
$65.00
Unit price
per
Gold Series Neon Hardware Pack
This comprehensive package includes clear installation instructions, 6 secure heat shrink solder connectors, 5 protective heat shrink tubes, a user-friendly plug-n-play wiring harness, 2 wire harness fuses, as well as 20 wire clamps, 22 wire screws, 18 tube clamps, and 20 tube screws for easy and secure installation. Optimize Your Gold Series® Neon Kit with a Refresh.
StreetGlow 20-foot GTO Wire
Easily cut to your desired length, this wire is your answer for extended installations or kit repairs. Equipped with 6 secure heat shrink solder connectors and 5 protective heat shrink tubes, it ensures durable and safe connections.
StreetGlow Gold Series Relay Harness
Simplify the connection between your SG9500 Controller and 12V Power with the StreetGlow Gold Series Neon Relay Harness. This harness ensures a seamless link, allowing you to effortlessly power up your neon lighting kit. Experience the convenience of a hassle-free installation and enjoy the vibrant glow of your StreetGlow Gold Series Neon lights like never before.
StreetGlow Neon Transformer
Enhance your StreetGlow Gold Series Neon Undercar Kit (SG201) with the direct replacement 7500 Volt Transformer. Specifically designed for effortless integration, this transformer ensures a smooth transition to elevate your lighting experience. For a seamless installation or replacement, pair it with our Plug-n-Play Gold Series Relay Harness. Transform your neon kit with ease and enjoy the brilliance of your StreetGlow Gold Series Neon like never before.
Payment:
We accept secure payments through major credit and
debit cards, as well as PayPal. Your payment information is encrypted and
safeguarded, ensuring your financial details are kept confidential.
Order Processing:
Once your order is placed, we strive to process it
within 1-2 business days. You will receive a confirmation email with your order
details and tracking information once your package is ready to ship.
Shipping:
We offer reliable shipping options to deliver your
order promptly and securely. Shipping times may vary based on your location,
but we make every effort to ensure timely delivery. Shipping fees are
calculated at checkout based on your chosen delivery method.
Tracking:
For your convenience, tracking details will be provided
via email once your order has been dispatched. This allows you to monitor your
package's journey and estimated delivery date.
International Orders:
We happily serve customers worldwide. International
shipping times and fees will vary depending on your location. Please note that
any customs duties or taxes imposed by your country's regulations are the
responsibility of the recipient.
Returns and Exchanges:
If you encounter any issues with your order, please
refer to our Returns and Exchanges policy for detailed instructions on how to
initiate a return or exchange. Your satisfaction is our priority, and we are
here to assist you every step of the way.
Thank you for choosing StreetGlow. If you have any
further questions, feel free to reach out to our customer support team.
Ensure optimal brightness by cleaning Neon Undercar Kits, LED Undercar Kits, and Heavy Duty LED Strips with soap and water, much like you clean your vehicle.
LED Headlight Kits, on the other hand, require no special maintenance post-installation, apart from routine external vehicle cleaning.
Recently viewed products
Continue where you left off